Fuji Techno - HYS-B, C and D, Super Metering Pumps
Super Metering Pumps are precision instruments for feeding liquids accurately, at pre-determined volume, into a process or system. The accuracy is essential for applications such as micro-reactors and continuous flow reactors.
The HYS-B series super metering pumps (SMP) offer a solution for accurate pumping and dosing applications for small to medium scale production.
The HYS-B, C and D series SMPs provide flow rates from around 1L/min up to 15.8L/min, 35.6L/min and 117.8L/min respectively at discharge pressures up to 147Bar.
There is also a special version of the HYS-C pump capable of delivering 0.1L/min at pressures up to 2000Bar (29000PSI).
There are various metalic liquid head types available for different applications including Stainless Steel (SUS316), Hastelloy and Titanium.
High accuracy & stability (±0.1%)
Stable flow volume even with variation in suction and/or discharge pressure
High stability of flow volume even with changing viscosity
Flow volume directly proportional to pump rotation
Suitable for pumping slurries (application dependant)
Wide temperature range possible
Heating & cooling jackets available
Purging & cleaning options
Complete motor (also ATEX), drive & turn-key systems
Heating & cooling jackets
Purging & cleaning systems
Complete motorised pump units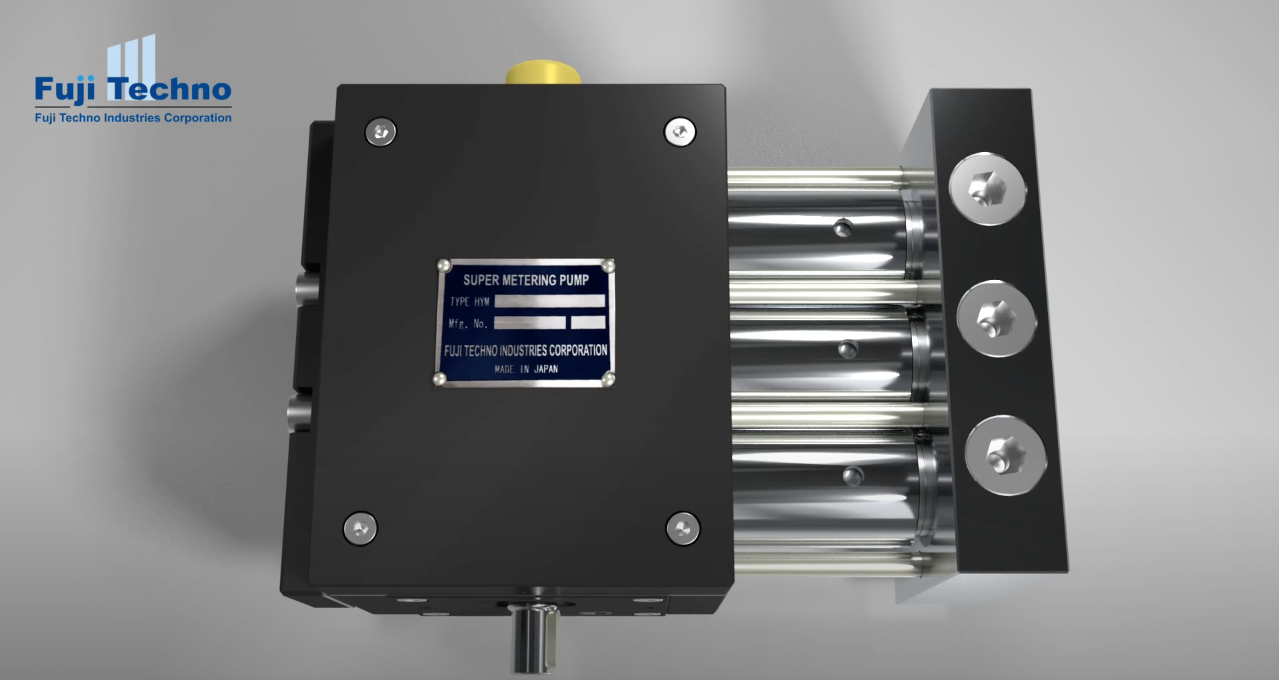 Fuji HYS-B pump with stainless steel liquid head
Do you have a query or an application you want to discuss?